Goals & Objective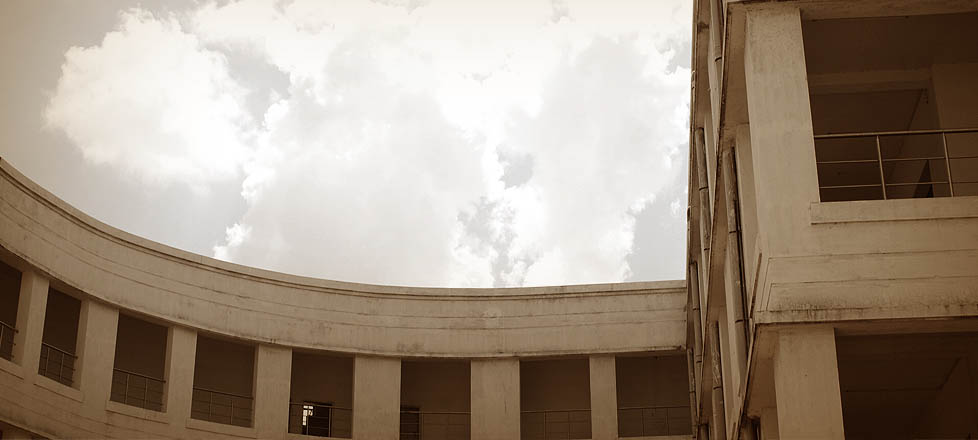 The Training & Placement Cell is committed to provide all possible assistance to its graduates and post graduates in their efforts to find employment. This commitment is demonstrated by the existence of a full-time Placement Officer in-charge. The benefits of this assistance are reflected in the preparation of MRKIT Students who are able to secure lucrative and esteemed position in recent years.
The purpose of the Training and Placement is to give the students right knowledge, skill and aptitude and meet the manpower requirements of the Industry.
The Training and Placement Cell at MRKIT is facilitated by Central Training and Placement Officer as head and the Departmental Training and Placement Officers as coordinators.
Training and Placement encompasses three main activities: Training, Education and Development.
Training:Keeping in view the current trends and technologies being used by the industries, the training curriculum is designed for preparing the students as entry level Graduate Engineer Trainees.
Education:Appropriate skills for the job profile are acquired by the students during the classroom sessions on Aptitude and Conceptual training.
Development: This activity focuses upon the personality development to make the students reliable, with positive attitude and right decision making.
The industry is always on the lookout for students who are vibrant, energetic individuals and ready to accept challenges, attentive, a good academic background, fast learners, open to learning even at work and more importantly, good communication skills.
The institute has created systems and structures to facilitate the aspiring students to excel in CAT, GATE, GRE, TOEFL, MPSC, UPSC and similar competitive examinations. Thus institution provides training program to students to improve their knowledge of Quantitative, Verbal and Analytical Ability, Communication Skills, etc.
The above goals are achieved by the institute through Industry/Institution Interactions and having Memorandum of Understanding with the Leading Industry Like IRB Infrastructure Developers Ltd., TATA Group, Scope T&M Pvt. Ltd., and Siemens PLM Software, etc.
The Institution also has an associate membership with Maharatta Chamber Of Commerce, Industries and agriculture, Pune to seek support on various activities related to Education, Training and Placements.
The Training & Placement service operates year round to facilitate contacts between companies & Graduates. Staff members are available to respond to student's questions and concerns of all kinds. This may include advice on placement procedures; help to prepare application and resumes and mock Interviews. The aim is to ensure that students have the information and skills necessary for an effective job search
Those considering careers in education or its related fields are offered detailed career guidance at the Training & Placement Cell. All counseling is based on up to-date placement statistics and an envisioned view of future educational and industrial trends. Additionally, the Training & Placement Cell helps the students to improve their communication Skills and Presentation Skills.
The objectives of the Training & Placement Department are specifically to:
To provide job opportunities by bringing the companies for campus recruitment to all the eligible students of final year.
To enhance current technical and practical knowledge of students
To make the students 'PLUG & PLAY' by imparting soft skills and employability skills.
To have strong Industry-Institute Interaction.
Assist students develop/clarify their academic and career interests, and their short and long-term goals through individual counseling and group sessions.
Assist students develop and implement successful job search strategies.
Work with faculty members, department Heads and administration to integrate career planning and academic curriculum as well as coordinate Project Work/ Summer Training/internship programs.
Assist employers to achieve their hiring goals.
Serve the community by providing access to our campus wide activities & career resources.
Empower students with life-long career decision-making skills.
Provide resources and activities to facilitate the career planning process.
Act as a link between students, alumni and the employment community
Up gradation of the students skill sets commensurate with the expectations of the industry..
Assisting different companies in recruiting candidates as per their requirements.
Assisting our students in obtaining final placement in reputed companies.
To produce the most competitive technocrats to fit in all scenario.
To place students in Prospective IT & Core Companies.
To give sufficient practical exposures to create action plans and execute the solutions.
Help the students to develop a passion to win and a global mindset.



We at central Training & Placement cell always put all our efforts to satisfy the students' expectations for their future career goals. After graduation some students are planning to go for higher education & we organize seminar, lectures for appropriate selection of course and university. We have developed entrepreneurship cell to help & guide the students aspiring to go ahead with entrepreneurship. For the majority of the students thinking of making a career in the best corporate, we work on two parameters.
To develop their personality by way of conducting personality development programs by expert faculty members as well as industrial experts.
Our close association with best corporate and our campus connect initiative is helping us in organizing good number of campus drives for entry level recruitment.
In nutshell the idea of training & placement cell is to prepare graduates while at college, who are not only well equipped in engineering subjects and software engineering fundamentals, but also have the ability to integrate the learning across the foundation areas, to apply them in practical situations, and also have professional skills to effectively compete in today's market place, such as teamwork, project management, cross functional networking, effective communications, logical & innovative thinking.
Activities
Contacting the recruiting companies regularly for campus placement.
Conducting Campus Recruitments
Arranging Guest Lectures from Resource Persons from Industry to deliver current knowledge to students and faculty.
Arranging Industrial visits, In Plant Training and Industry Projects to impart practical knowledge and industry practices.
Conducting Career Awareness programmes by Industry Professionals.
Conducting Soft Skill Programmes to students by Industry Experts.
Conducting Mock Group Discussion and Mock Interview by HR Professionals.
Conducting Seminars, workshops and conferences to HR and others.
Executing activities under MoUs signed with Industry like Infosys, FL Smidth, etc.
Other Triple I (Industry-Institute Interaction) activities that develop knowledge and skills of students and faculty.
Facilities
Airconditioned Halls to conduct Pre-Placement Talks and other programmes.
Labs to conduct on line tests and class rooms to conduct other tests.
Halls to conduct Group Discussions.
Interview cabins.